Websiteredesign.hk is a
Hong Kong based website redesign company
offering one-stop website redesign services to boost your brand image, traffic, leads and sales by the
website relaunch process
. Our web designers are professional in website redesign, web usability and SEO to offer the web redesign solution. We will help you to set up a professional looking and search engine friendly website to achieve your business goals.
If you found problem to locate a certain web page or our services, this site map is prepared to help. If you have any further question about our
web redesign services
, please feel free to let us know.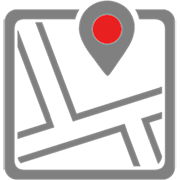 Web Pages

Home

Descriptions

Home page of websiteredesign.hk


One-stop web redesign services & solution

Website redesign process and work flows

Fequently-asked-questions about website redesign

Audit request for website redesign

About our website redesign company

Contact websiteredesign.hk for further consulting

Terms & Glossary of website redesign services

Website Redeisgn Blog

Terms of services of our website redesign services

Usage agreement for websiteredesign.hk

Privacy Policy for websiteredesign.hk

Personal Information Collection Statement

Site Map for websiteredesign.hk

Traditional Chinese site version

Simplified Chinese site version