Website not only represents corporate image but also plays an important role in business operation, customer services, and emarketing. Since many websites have been produced for a considerable amount of time, it needs a website redesign service to revamp the old website to meet the business changing requirements and new web technology change. We provide one-stop web redesign services to fullfill your website revamp requirements.

What our Website Redesign Services will do ?
Since there are many different reasons for you to revamp your website, we hence focus our web redesign on your own needs and requirements so that it produces real results and meets your business goals within your budget.

If your site is search engine unfriendly with low internet traffic, our web designers may redesign your website structure and add some SEO elements on your site. The goal of the web redesign project is not only to boost internet traffic but also to refresh the look and feel of your brand, and to help convert your prospects into real customers.

Successful website redesign is the product of thoughtful and long term strategies. Since many web designers applied the traditional website design method to revamp the old websites, it caused SEO disaster after a website redesign. Hence, we develop a web redesign plan based on our professional knowledge, experience and your needs before our website revamp project.


Generally, our website redesign services can help:
Growing Your Business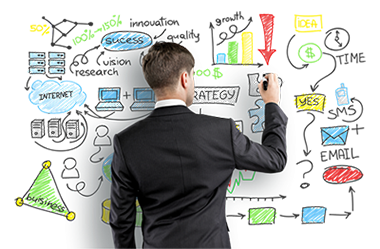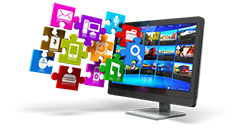 Modernize your Online Brand
An amateur, unprofessional or outdated website lacks credibility and very often turns away potential customers. A clean, modern and well-designed website produces positive result. A web redesign can modernize your online brand up to that expectation.


Attract New Leads & Increase Sales
An effective website can help attract new leads and increase sales. The purpose of a website redesign is not simply a pretty picture but supporting you in achieving your online marketing goals. Many websites do not have a clear content strategy and lack a call-to-action or compelling marketing message. A web redesign project may help to improve it.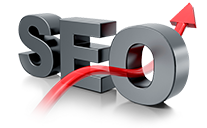 Make Your Site Search Engine friendly
Since many web designers are trained in the graphic design but not in emarketing and search engine optimization (SEO), they prefer to use many search engine unfriendly design elements on designing website, hence causing search engine indexing problem. Our web designers are well-trained with web design, SEO and web usability skills and techniques so that it can help your site get found by search engines.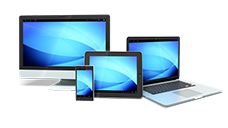 Make Your Site Mobile Responsive
Mobile responsive websites automatically adjust to fit the device screen for all size devices, mobile phones, tablets and desktop computers. As the market penetration of smart phones and tablets increases exponentially, it is rapidly becoming the daily global norm for many people accessing websites. Moreover, Google announced in June 2013 that it would reward websites with optimised viewing for all devices and screen sizes. Hence, it is the smartest option for your website revamp project to build a responsive website without spending time and money to build a separate mobile site.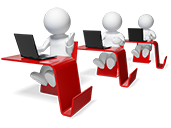 Allow Instant Updates & Site Management
Since businesses need to regularly update their websites, Content Management System (CMS) website is the easiest way that allows you to update your content by yourself. There is no special design & HTML coding knowledge required to maintain your website. You may update your site content and add any new page at any time without waiting and paying extra charge to your web designers.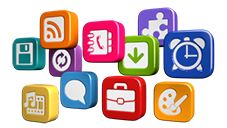 Additional Benefits

Add social media sharing function

Measure the performance of your website

Improve your site security

Set up a blog to create contents on an ongoing basis

and more .....

If you are looking for an inexpensive but high quality website redesign services (website relaunch), we are here to help. Fill out the audit request for our website redesign now.